…with actors who shoot politicians
Lincoln
Hamilton
Then there's diversity diversity.
Plus, there's this.
*heh* Amerisplaining to the Thesplainers [vid turns out to be a week old… f'n jackass]
Even more *heh*
Now, it's the war of etiquettes over who should apologize to whooom.

Pass the popcorn, please

(What? Oh, yes, yes indeed. I am very
much
enjoying this, thanks. [taps pipe ashes, wipes nose on sleeve])
Y'know, this public argument about who was insulted, who was offended, and who should apologize to whom is the kind of thing that, back in Hamilton's time, would have been settled by a… waaait for it…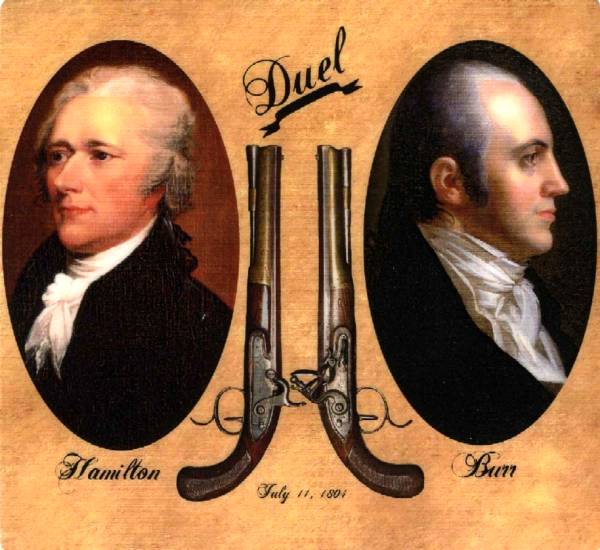 (What? Why, yes, I
did
notice that one of those pistols is a right-handed flintlock and the other is a left-handed percussion lock. Not equal things at all, but I suspect a bit of artistic license to make it so the two cocks meshed visually.) [/PedanticQuibble]
Now back to the joke already in progress.
No, wait…
forget everything I posted.
Ka-Ching! has the best take.
A ticket gets you in, but it doesn't keep you in. *meheh*
Ouch!